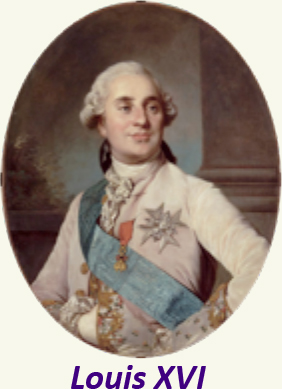 We are a group of ordinary people, with a not so ordinary hobby. We portray one of the French Infantry regiments that were sent by King Louis XVI to America in 1780 to assist General George Washington's army during the War for American Independence. As a member of le Régiment Bourbonnais, you can enjoy reliving the historical events that shaped America's destiny over two hundred years ago. The regiment takes part in Revolutionary War re-enactments, provides marching units for parades, and Honor Guard services.
During the period of March to November, the regiment is active in parades, musters and 18th-century re-enactments. We provide demonstrations and talks for social groups such as Scouts, local historical societies and Franco-American cultural organizations.

Those interested in joining le Régiment Bourbonnais will find themselves among a group of friends who have fun while authentically recreating an often overlooked element of America's history. Le Régiment Bourbonnais is a family-oriented group. Wives and children are active participants. Besides military life of the 18th century, we demonstrate domestic skills and crafts of the period. Whether cooking over open fires (our regiment is famous for the quality of its roast beef and turkey), or dancing contras and quadrilles, we have a good time.
The Régiment is uniformed according to the French Army Regulations of 1779. Clothing and equipment are as authentic as research allows. This is true for the soldiers, their wives, and children. All drill and battle commands are given in French but a conversational knowledge of the language is not necessary.


Le Régiment Bourbonnais is incorporated in the State of Rhode Island as an IRS recognized 501(c)3 public charity. Its members live across eastern Massachusetts, Rhode Island, and southern New Hampshire.
Read our Regimental Newsletters

June 2018, Volume 03, Number 03